Posts Tagged With:
Chicago Police Department
Categories:
replace white supremacy with justice (rwswj)
Tags:

actively oppose, africa, African, African American, African psychological revolution, Amadou Diallo, anti-blackness, black children, black love is a revolutionary act, black men, Black people, black relationships, black women, c.o.w.s., CHICAGO, Chicago Police Department, context of white supremacy, counter-racism, Danziger Bridge, discrimination, genocide, global system of white supremacy, Hate crime, Hurricane Katrina, interracial con game, James Brissette, Kendrec McDade, Kenneth Chamberlain Sr., killer cops, McDade, Nazi, neo-Nazi, New Orleans, Oscar Grant, Pasadena California, Police, Prison, psychological revolution, Racial profiling, racial slurs, racism, racist, racist child, racist man, racist woman, rekia boyd, replace white supremacy with justice, Ronald Madison, rwswj, sean bell, the problem is white people, trayvon martin, White, White people, white supremacy, white terror domination, white terrorism, white-on-black crime, white-on-nonwhite crime, wrongful death
1 Comment
Trayvon Martin's death has not only sparked a national debate over racial profiling and prompted a federal investigation, it has also made many recall other fatal shootings of unarmed civilians. In less than two months since Martin died, reckless police behavior has been cited in the deaths of two other people. In some instances, law-enforcement officials have acted unlawfully themselves—and not in self-defense. On Wednesday, five New Orleans police officers were sent to prison following the deaths of two unarmed civilians and a subsequent coverup. Will the crackdown set a new precedent for rogue cops? From the post-Katrina victims to Amadou Diallo and Sean Bell, see the cases of other unarmed civilians who were shot dead by police.
Kendrec McDade
Less than a month after the death of Trayvon Martin, another unarmed black teen was shot dead, this time in Pasadena, Calif. Kendrec McDade, 19, was shot and killed on March 24, after the Pasadena Police Department received a 911 call about an armed robbery. Investigators later determined the caller had lied about McDade's possession of a gun, and that the teen had allegedly acted as a "lookout" during a burglary at a restaurant. When police caught up with McDade and his juvenile accomplice, an officer reportedly shot McDade several times after he allegedly made a motion at his waistband. His family has since filed a federal wrongful-death lawsuit citing racial profiling.
Rekia Boyd
Last week, some 200 people protested outside the home of a Chicago police officer who shot and killed an unarmed woman on March 21 while he was off duty. Chicago Police have admitted that the victim, Rekia Boyd, 22, was an innocent bystander. She was struck in the head by a bullet after an officer opened fire at a man who police say was approaching him with a gun in his hand. While police maintain 39-year-old Antonio Cross was indeed armed, Cross and his family insist he was only carrying a cellphone. No weapon was recovered from the scene. The shooting that killed Boyd is being investigated by Chicago's independent police review authority.
Kenneth Chamberlain Sr.
Last November, Marine veteran Kenneth Chamberlain Sr. was killed at his home in White Plains, N.Y., by police who were initially responding to a call for medical help. Chamberlain, 68, suffered from a chronic heart condition and wore a pendant that could signal for help in case of a medical emergency. Having accidentally set off the pendant in his sleep, he was surprised when an armed police squad showed up outside his apartment early in the morning and reportedly demanded to be let in, despite his assurance that he was OK. Chamberlain grew increasingly agitated as cops allegedly swarmed his home and the clash resulted in him being shot twice in the chest. As in the case of Trayvon Martin, the incident was apparently sheltered from the media and authorities initially resisted a grand-jury probe. But as reports about the incident have become widely circulated, and at least one officer has reportedly been recorded on tape taunting Chamberlain and using racial slurs just before they broke down his door. More than four months later, a grand jury is hearing evidence regarding the incident.
Ronald Madison

Ronald Madison, a 40-year-old mentally disabled man who lived at home with his mother, was shot by New Orleans police officers near the now-infamous Danziger Bridge, six days after Hurricane Katrina battered New Orleans. Ronald's brother, Lance, said they were walking across the bridge when a group of teens came up behind them and began shooting. The police showed up and began firing at people on the bridge. Madison was hit in the back and reportedly stomped on while dying by former Sgt. Kenneth Bowen, who was sentenced to 40 years in prison Wednesday.
James Brissette

Along with Ronald Madison, James Brissette was a victim of the Danziger Bridge shooting for which five NOPD officers were sentenced to prison on Wednesday. (Aside from Madison and Brissette, four others were gravely wounded in the gunfire.) Speaking in court, Brissette's mother mentioned that he was only 17 when he died and that "he never knew what hit him."
Oscar Grant

Oscar Grant was in a BART transit station in San Francisco on Jan. 1, 2009, when he was shot in the back while laying face down. Dozens of witnesses said they saw the shooting, which was filmed on several cellphones. Johannes Mehserle, the BART officer who shot Grant, said it looked like Grant was going for a gun. Grant was unarmed. The district attorney filed murder charges, but Mehserle was convicted of involuntary manslaughter and served 11 months for the crime. Grant's family filed a $25 million civil suit against six BART police officers who were present during the shooting.
Amadou Diallo

Hit by 19 bullets, Amadou Diallo died in the doorway of his apartment building in New York City on Feb. 5, 1999. Diallo was a 22-year-old West African immigrant whose death became a symbol of police brutality. Four plain-clothes police officers approached Diallo at his apartment because they thought he might be the suspect in a rape case. When Diallo reached for his wallet, the officers said they thought he was reaching for a gun and fired 41 shots at the unarmed street peddler. The officers were acquitted of second-degree murder charges.
Sean Bell

The morning before his wedding, Sean Bell died in a hail of bullets in Queens, New York. Bell was out with friends for his bachelor party, and police suspected one of them had a gun. Bell and his buddies were driving out of a parking lot, when Detective Gescard F. Isnora reportedly ordered them to stop. Bell instead accelerated and crashed into a police minivan. Isnora thought he saw one of Bell's friends reach for a gun and the team opened fire, blasting 50 bullets at the car. Bell was killed, while his two friends survived. Isnora and two other detectives were acquitted in a criminal trial in 2008, although Isnora was kicked off the force in March 2012.
http://www.thedailybeast.com/galleries/2012/04/04/unarmed-civilians-shot-by-police-photos.html#slide1
Related articles
Categories:

c.o.w.s., child abuse, law, murder, physical assault, police brutality, racism, religion, the religion of white supremacy, verbal abuse, white supremacy
Tags:

africa, African, African American, Amadou Diallo, anti-blackness, black children, black men, Black people, black relationships, black women, CHICAGO, Chicago Police Department, Danziger Bridge, discrimination, global system of white supremacy, Hate crime, Hurricane Katrina, James Brissette, Kendrec McDade, Kenneth Chamberlain Sr., killer cops, McDade, New Orleans, Oscar Grant, Pasadena California, Police, Prison, Racial profiling, racial slurs, racism, rekia boyd, replace white supremacy with justice, Ronald Madison, sean bell, trayvon martin, white supremacy, white terrorism, white-on-black crime, white-on-nonwhite crime, wrongful death
10 Comments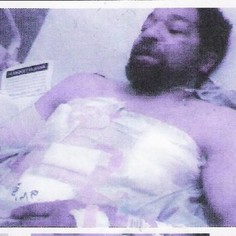 CHICAGO (FinalCall.com) – The atmosphere was tense on the morning of April 5 as a courtroom full of supporters awaited the sentencing of Howard Morgan, a senior patrolman for the Burlington Northern Railroad who in January was convicted of four counts of attempted murder and one count of aggravated battery with a firearm in a confrontation with police officers seven years ago.
A vigilant group of people of various ages, religious faiths and nationalities gathered at the Cook County Criminal Court seeking justice for a man they believe was wrongly convicted.
"It's very hurtful and it has harmed my family tremendously," said Mrs. Rosalind Morgan, speaking of her husband's plight and injuries. He suffered nearly 30 gunshot wounds inflicted by police who insist he started a gun battle during a routine traffic stop.
"We will be shedding tears for some time, until my husband is permanently set free," she added.
In a moment of solidarity, well-wishers, friends and the Morgan family came to their feet as he entered the courtroom. Many remained standing for the duration of the hearing. Attorneys for Mr. Morgan, Herschella Conyers and Randolph N. Stone, both professors at the University Of Chicago Law School, initially motioned for a retrial citing errors in evidence and jury selection in the trial that led to their client's conviction. A visibly calm Mr. Morgan waited patiently while the prosecution rehashed the trial in an attempt to prove that the conviction should be upheld.
Prosecutors accused the defendant of playing the "race card," calling Mr. Morgan, 61, a "sociopath" and a "danger to society." Atty. Stone disagreed, stating his client was a "peaceful, law abiding" man with no prior convictions. "The court should consider his whole life," he said. When allowed to speak, Mr. Morgan stood and declared, "I am in God's hands. I ask God to bless my wife and family."
After one and a half hours of arguments, Judge Clayton Crane denied a retrial and gave Mr. Morgan four sentences: One for 40 years, another for 35 and two others for 25 years. He's expected to serve the sentences concurrently, which would equal up to 40 years of actual prison time.
Final sentencing, however, has been continued until May 21 as the defense will file for an appeal and motion to reduce the number of years to be served. "We have alleged numerous errors in the trial, and that's what we will focus on in the appeal," said Atty. Conyers. She also commented on the remarkable strength of her client's faith throughout the ongoing legal battles. "His spirit is awe-inspiring! Mr. Morgan keeps my spirits up," she said.
Police said on February 21, 2005, Mr. Morgan, who is Black and a former Chicago police officer, struggled with and fired his weapon at four White officers after being pulled over for a traffic violation around midnight. Mr. Morgan said the officers were the aggressors.
According to Mrs. Morgan, "They snatched him out of the car and pushed him down to the ground on one knee. There were two officers, and then he suddenly felt more hands on him pushing down on his shoulders and putting his hands behind his back. They surrounded him in a circle.
"He's still telling them, 'I'm a police officer, what's going on here?' During the pat down, one of the officers found his weapon on him, and yelled, 'Gun, gun!' Then Officer Eric White punched him in the head, and while the other officers were holding him, then shot him directly in the back. These are words directly from Eric White himself on the witness stand. They shot him 21 times in the back and seven times in the front. Mr. Morgan said he did not fire his weapon. They shot him and shattered the bones in his right arm and hand. That's his firing hand. So how could you pull the trigger, and the bones are shattered in your hand? He was unconscious after that. Then an officer handcuffed him, and he was out there handcuffed, lying on the street after he had been shot. How evil can you be? There was also a large laceration on his leg. I don't know who cut him, but when he got to the hospital, they saw that there was a laceration down to bone on his leg. They burst his eardrum. He had to have reconstructive surgery on his ear."
The altercation ended with two officers sustaining minor injuries, while Mr. Morgan suffered 28 bullet wounds from shots fired by the officers. None of the officers were charged with any wrongdoing.
Mr. Morgan was acquitted of multiple aggravated battery charges against the officers in 2007, but was retried and convicted this year, causing many critics to charge the justice system made a grave mistake. They argue it was unconstitutional to retry a man twice for the same crime. "It's a case of double jeopardy, and they have made the criminals look as if they are the victims," said Fred Hampton Jr., chairman of the Prisoners of Conscience Committee.
Sherrilynn Bevel, who teaches political science and human rights at the University of Chicago, attended the sentencing. "It was troubling to witness a decorated police officer receiving a 40-year sentence in a case where one jury found that he fired no weapon, and a second jury, not knowing of this verdict, goes on to find him guilty of attempted murder," she said. "In the wake of the Jon Burge police torture cases, there is little wonder why African Americans and other minorities have little confidence in the criminal justice system, especially when it comes to holding the police accountable."
"This Howard Morgan movement has to continue," said Kareem Ali, a member of the Nation of Islam who has assisted the family in raising awareness about the case. "He is the one that God has empowered to be the representative to speak for the countless brothers and sisters who have lost their lives to police brutality," he added.
Mrs. Morgan echoed these sentiments. "For Trayvon Martin, Oscar Grant and all the lives that have been lost to police shootings, let's give Mr. Morgan justice so that their lives would have not been lost in vain," she said.
http://www.finalcall.com/artman/publish/National_News_2/article_8733.shtml#.T5FX0NbBfU8.facebook