UJAMAA SHULE(SCHOOL) is an independent private school, pre-school through high school emphasizing Academic Excellence and Character Development.  UJAMAA SHULE believes in Pan-Afrikanism and Nationalism, and in the teachings and doctrines of the Honorable Marcus Garvey, Malcolm X, and Kwamé Nkrumah.
CONGRATULATIONS to our top 3 performing 2012 graduates for their meritorious academic achievements. We are especially proud of their impressive SAT scores of 1600-1900. Our ancestors are elated, as are we.
Top 3 Seniors:
Sijui Kama Bartrum
Chinwe Egwim
Camara Johnson

Let us build a better tomorrow for your child today because:
A large percentage of Afrikan children attending public schools finish high school unable to read, write or compute adequately.

A large percentage of Afrikan children finish school with no positive concept of themselves.

A large percentage of Afrikan children finish school with no sense of productive values. 

A large percentage of Afrikan children finish school without the encouragement to further develop to their fullest potential.
UJAMAA SHULE was founded to provide an educational institution that would ensure Afrikan children the development of a strong positive self-image, a sense of values, and the achievement of academic excellence.  UJAMAA's program provides for positive approaches to meeting life's challenges. It is our purpose to continue to develop the total being, to help each child reach his or her ultimate goals and develop to their highest potential.
UJAMAA SHULE is the oldest independent Afrikan school in the United States. Together, we can provide a strong foundation for your child's future.
Our program includes:
• Afrikan Culture and History
•Advanced Mathematics & Science
•Afrikan Drum & Dance
•Computers
•Martial Arts
•Manhood & Womanhood Training Workshops
•Annual Science Fair
•Small Class Size
•Family Oriented Environment

We build character, independence, and encourage positive approaches to meeting life's challenges. Our goal is to facilitate the highest potential within each child.
When you recognize your child's capabilities, their academic success has no limit. Because we teach children as early as 2, your child can be reading and writing by
age 4.
44TH ANNIVERSARY CELEBRATION ON SUNDAY, MAY 6, 2012 
2:00-7:00PM AT HOWARD UNIVERSITY
ARMOUR J. BLACKBURN CENTER, WASHINGTON, DC
44TH Anniversary Guest Speaker:  Dr. Umar A. Johnson
Nationally Certified School Psychologist
 
THEORY OF UJAMAA SHULE
The basic concept of UJAMAA (Co-Operative Economics and Family Hood) originally evolved out a critical need to seriously analyze the then existing educational program (of mis-educating) within the D.C. Public School System.  In a very realistic and positive fashion, there was a need to establish and Independent Afrikan Institution, which would, in fact, address the needs and aspirations of young Afrikan children suffering within the confines of a decaying urban environment.  The kind of education that was being taught in the public schools was of such a poor quality that it, in effect, perpetuated a crippling system of mis-education and failure for our children: therefore, it became absolutely necessary to pursue a definite course of action that would, in actuality introduce a program that placed specific emphasis on the cultural as well as the academic aspects of Afrikan education.
The schools, in effect, were committing educational and cultural genocide against the youth of our communities.  Understanding that we as black people here in America are all essentially of Afrikan descent, Ujamaa introduced many facets of Afrikan culture that were actually put into practice this we feel is a valid and wholesome approach to properly educate and hopefully reshape the minds of our young Afrikan children.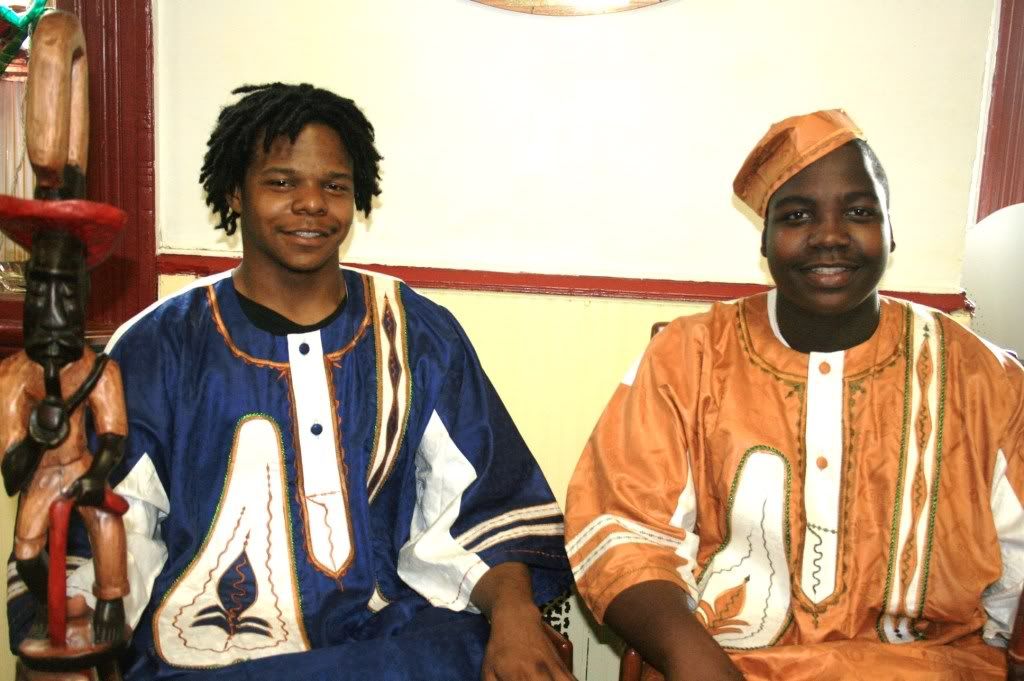 UJAMAA SCHOOL




1554 8th Street, NW, Washington, DC 20001




Phone: (202) 232-2997     




Fax: (202) 234-3866


Email:

ujamaaschool1@verizon.net
  

Our Afrikan Ujamaa dancers and drummers are available for performances.  
Please contact Dr. El Senzengakulu Zulu for information.
Related articles